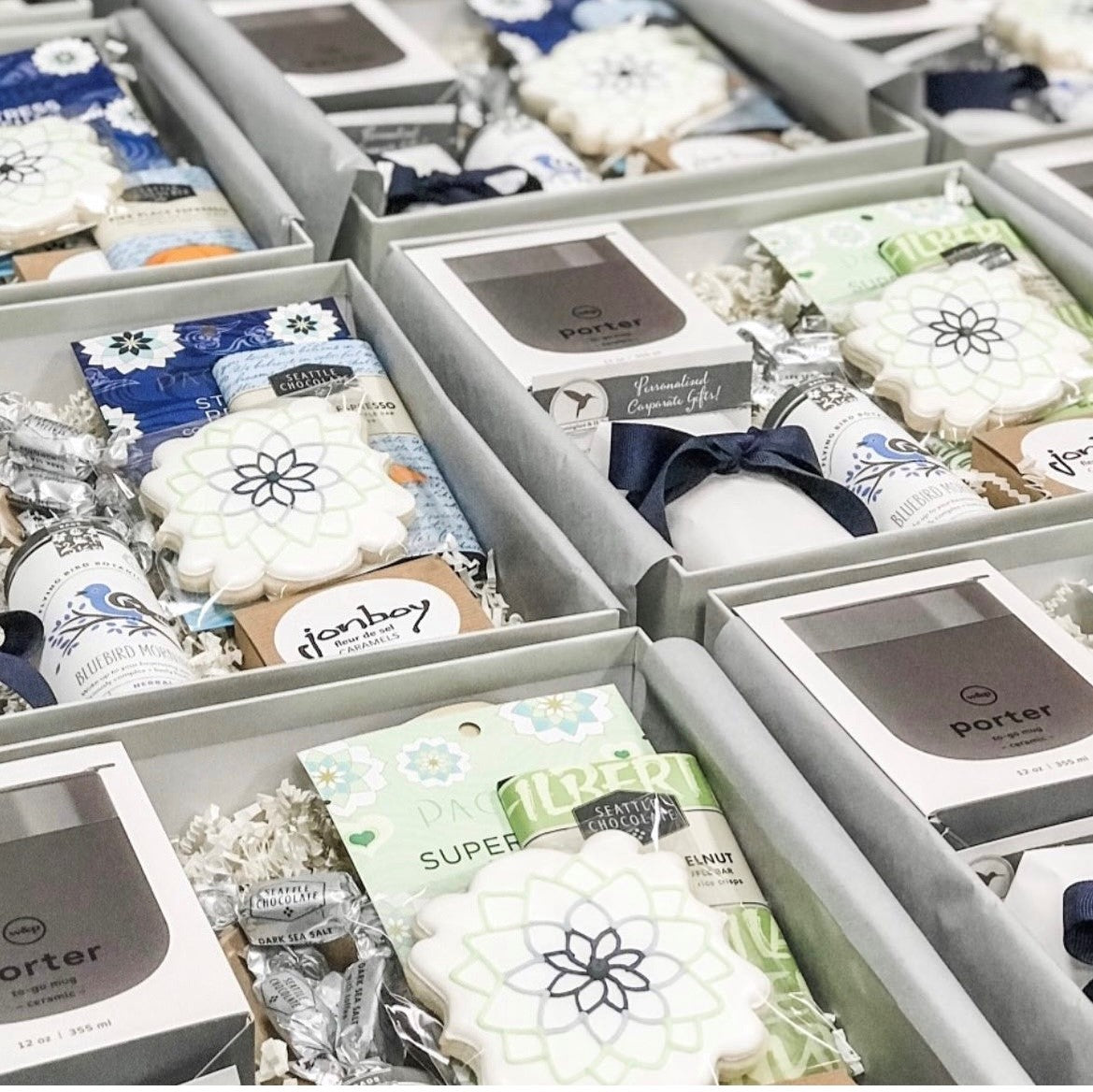 Corporate Gifting
Hummingbird and Holly is here to make your gift giving experience memorable.  Let us help you create the perfect balance between self-promotion and gratitude.
About Corporate Gifting
Our passion is working with businesses to create thoughtful and creative gifts that complement their brand while remaining professional. We curate gifts and craft them into the perfect "thank you" for your customers, clients, vendors and more. Hummingbird and Holly accepts gifts of all sizes and can help you thank a special client or employee.
"Hummingbird and Holly scaled our welcome program for maximum impact with new customers and partners in a  way that is both creative and personalized."
~ Kathy Visser-May, Acumatica
"Gorgeous custom closing gifts created by Hummingbird and Holly help me maintain ongoing relationships with my clients"
~ Tracy Vaughn, Sotheby's Realogics
"Hummingbird and Holly creates cohesive, beautiful gifts that speak exclusively to my clients."
~ Jennifer Taylor, Taylor'd Events Owner