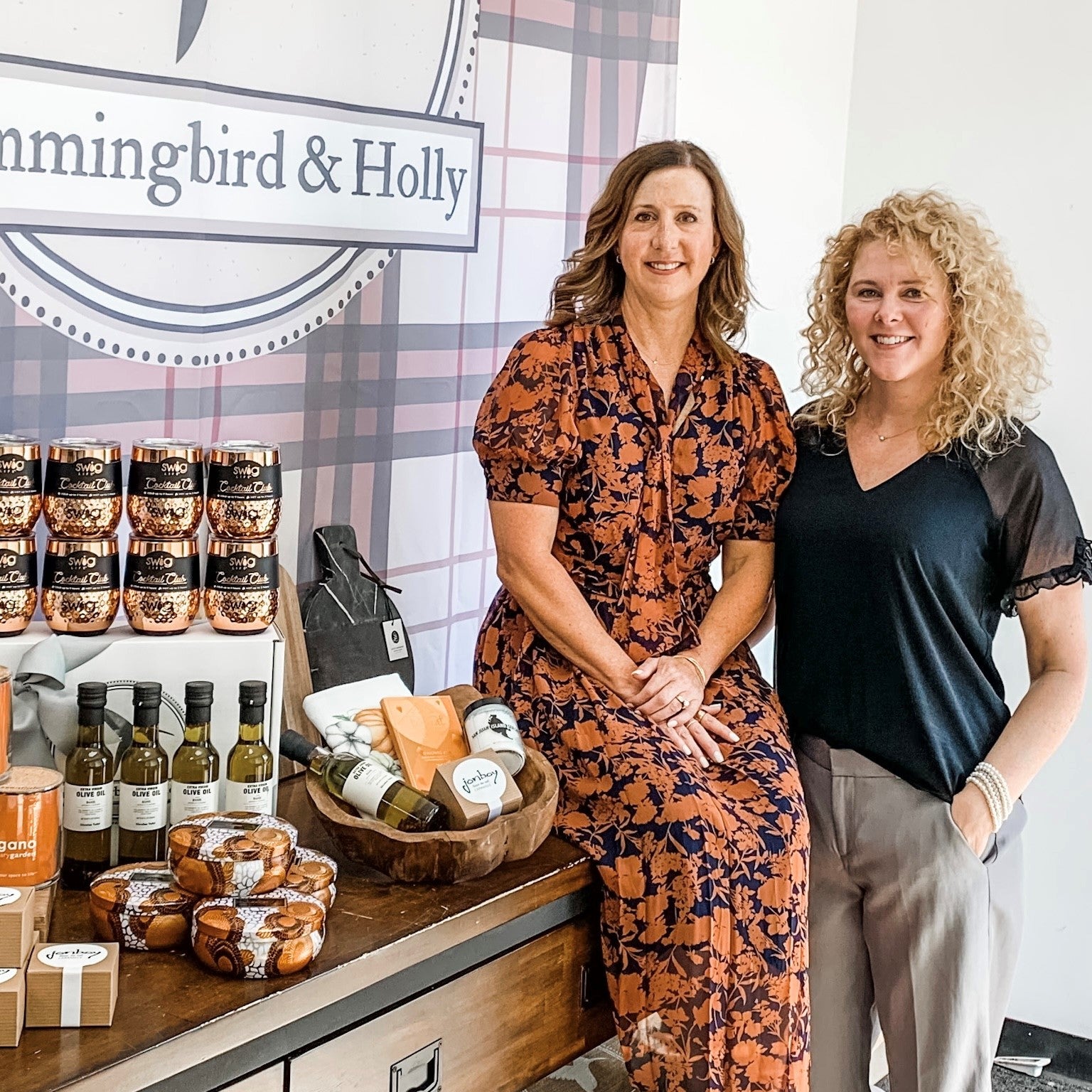 Meet Kate & Krista
Our story begins over 20 years ago when we met toting diaper bags and car seats at a toddler mom's group.  After two decades of nurturing both our families and our friendship, we knew it was time to start a new adventure together.
Hummingbird and Holly was born in 2016 from our own struggles finding high-quality custom gifts for personal celebrations.  It seemed that everything we found was cheaply made, tacky, and wrapped in cellophane.  Our small business-owner friends echoed our complaints - when they looked for custom client gifts for real estate, welcome gifts for new employees, or custom corporate gifts, they struggled to balance quality, sincerity, and branding.
We knew we could do something better.  Now, we spend our days debating the merits of grosgrain ribbon, sourcing the perfect scented candle, and building relationships with returning customers.  Our custom gift box ideas are rooted in the Pacific Northwest, highlighting local food, wine, and fine goods. 
Above all, we believe we're in the business of gratitude distribution.  When a gift leaves our workshop, it's carrying a message of appreciation, acknowledgement, and thanks.  A gift from Hummingbird and Holly represents your deepest sentiments, delivered in the most unique way.  We're grateful for the opportunity to help you say "thank you!"