Friday Favorites–Secret Guest Blogger Extrordinaire!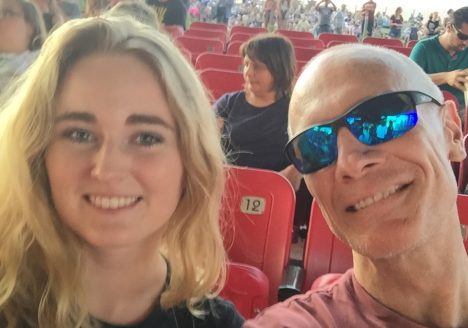 Hi, I'm Meg, your Hummingbird and Holly guest blogger. Why am I worthy of guest-blogging, you may ask? Well, I got the day off work and my mother, co-owner of Hummingbird and Holly, told me I could not sit in the family room all day and watch HGTV (House Hunters if you were wondering). So, I could either clean or write a blog post. Let's face it, no one likes cleaning. Also, my mother and I do not have the same definition of "clean". Her definition of "clean" is too much effort. Therefore, I have become your resident guest blogger (also I can guest blog while watching HGTV, so it's really a win-win). Anyways, I am a 21-year-old college student, and I am currently home for the summer.
What I am Reading
The Sympathizer by Viet Thanh Nguyen The book tells the story of a communist double agent in the aftermath of the Vietnam War. I read a lot of historical fiction and non-fiction, so The Sympathizer was right up my alley. The book won the 2016 Pulitzer for fiction, and it is definitely a page turner.
What I am Excited About
Soccer Season!
I play soccer for my University, and I am beyond excited to head back to school. (My mom won't let me tell you which University I play for 'cause she thinks someone might read this and stock me–her imagination is vast and occasionally dark.) This will be my last season since I graduate this spring, so it is a little bitter-sweet.
In addition, I am also super excited for the NFL season to begin. I hate the awkward time between when the NBA playoffs end and NFL starts. It leaves me with too much free time, and my mother strongly agrees! (To be clear, my mother strongly agrees that I have too much free time, not that the start of the NFL season is exciting.)
Who is Impressing Me
Green Day! Recently I had the opportunity to go see Green Day preform the first leg of their Revolution Radio Tour. I convinced my step dad to go with me (see amazing pre-show selfie). My step dad, had very little faith that the concert would actually be good. In his eyes, Green Day is relatively washed up. Therefore, he figured the concert would reflect that. HE WAS VERY, VERY WRONG! It was one of the best concerts I have ever been to. The White River Amphitheater is beautiful and Green Day killed it! I'm highly considering going again when they play in Hartford, CT at the end of August. I grew up listening to Green Day, and it was awesome to finally see them live.
What I am Loving
Banana Bread
This one really needs no explanation. Banana bread is delicious, and if you don't know that already, it's too late for you; I'm sorry.
Here is a recipe for Banana Bread that will bring joy to anyone and everyone. It is my grandma's recipe; therefore, I am shocked it does not include Crisco (every other recipe of hers has a generous dose of shortening, because if you are going to make baked goods, you might as well do it right).
1 cup brown sugar ½ cup butter 2 eggs 3 ripe bananas 2 cup flour 1 tsp. baking soda ½ tsp salt 3 Tbs sour milk (milk with ½ tsp vinegar) Cream the butter and sugar. Then add the eggs. Mash the bananas with the sour milk and add to sugar and butter mixture. Add in the dry ingredients. Bake for 1 hour at 325 degrees
Also, just for fun, here is a photo of my grandmother, circa 1950-something, holding a squash. I've been told this was a posed photo, the squash did not belong to her, but she held that squash proudly!
Thanks for reading. I pretty much killed this blog post! If you agree, tell my mother I should do less cleaning and more creative writing!
~Meg